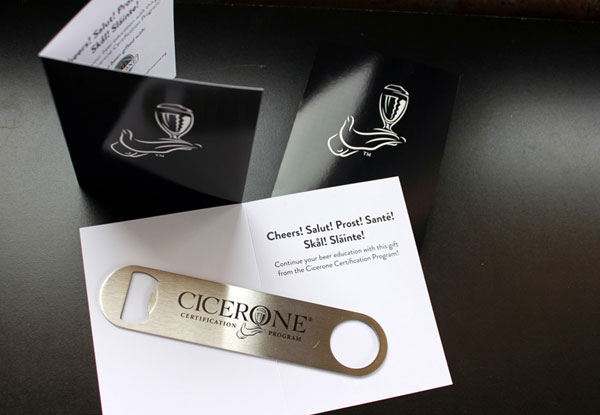 Gift Product
Select this product to purchase a gift certificate for one of the products offered by the Certified Cicerone Program.
If you buy any Road to Cicerone coursebook, malt box webinar, off-flavor kit or beer profile style cards, the product will be shipped with a gift card and a bottle opener. If you buy BeerSavvy, a Certified Beer Server Exam or a First Time Certified Cicerone Exam, the gift recepient will be sent a bottle opener and a gift card with a coupon code inside to redeem on our website at their convenience.
Gift products are non-refundable.